Alexander M. Schoemann, PhD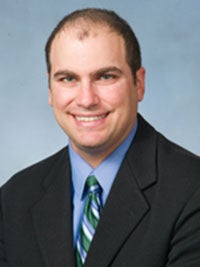 Associate Professor

Director of Graduate Studies
Coordinator, Quantitative Methods
Latent variable modeling including factor analysis, structural equation modeling (SEM), and multilevel modeling (MLM); prejudice and discrimination
252-737-4955
Fax: 252-328-6283
Rawl 211
schoemanna@ecu.edu
Mailing Address
104 Rawl Building
Department of Psychology
East Carolina University
Greenville, NC 27858-4353
---
Willing to consider mentoring a new doctoral student in 2023-24?
Education
PhD, Psychology, University of Kansas (2011)
MS, Psychology, Wake Forest University (2006)
BA, Psychology, Tufts University (2003)
Research Interests
Dr. Schoemann's research is focused in two areas: quantitative and social psychology. His quantitative interests lie in developing and evaluating applications of latent variable modeling including factor analysis, structural equation modeling (SEM), and multilevel modeling (MLM). Dr. Schoemann's social psychological research interests are relate to prejudice and discrimination against older adults.
Selected publications in peer refereed journals
Schoemann, A. M., Miller, P. R., Pornprasertmanit, S., & Wu W. (2014). Using Monte Carlo simulations to determine power and sample size in planned missing data designs. International Journal of Behavioral Development, 38, 471-479.
Little, T. D., Rhemtulla, M., Gibson, K., & Schoemann, A. M. (2013). Why the items versus parcels controversy needn't be one. Psychological Methods, 18, 285-300.
Geldhof, G. J., Pornprasertmanit, S., Schoemann, A. M., & Little, T. D. (2013). Orthogonalizing through residual centering: Extended applications and caveats. Educational and Psychological Measurement, 73, 27-46.
Schoemann, A. M., & Branscombe, N. R. (2011). Looking young for your age: Perceptions of anti-aging actions. European Journal of Social Psychology 41, 86-95.