Samuel F. Sears, Jr., PhD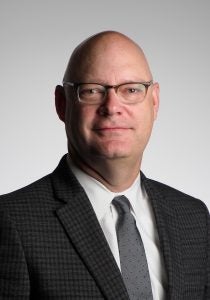 Professor

Cardiac psychology; patients with implantable cardioverter defibrillators; cardiac rehabilitation

Office (Rawl 132): 252-328-6118
Clinical Referrals: 252-744-4400
Fax: 252-328-6283
Email:
searss@ecu.edu

Lab Webpage:
https://sites.ecu.edu/sears-lab/
Mailing Address
104 Rawl Building
Department of Psychology
East Carolina University
Greenville, NC 27858-4353
---
Willing to consider taking a doctoral student in 2024-25
Education
PhD, Clinical and Health Psychology, University of Florida (1995)
MS, Clinical and Health Psychology, University of Florida (1992)
BS, Psychology, University of Florida (1990)
Research Interests
Dr. Sears is currently engaged in research projects at East Carolina University and at other prominent research institutions around the US and world including:
Patient Acceptance of Remote Monitoring of ICD Follow up
Activity Assessment via Accelerometers in Cardiac Devices and Wearables
The Psychological and Behavioral Factors in Atrial Fibrillation
Smartphone Use for ICD Patients
Measurement and Treatment of ICD Patient Shock Anxiety
Professional work
Nationally recognized expert in the psychological care and quality of life outcomes of implantable cardioverter defibrillator (ICD) patients.
Has published over 200 articles in the medicine and psychology research literatures and has well over 10, 000 citations.
In 2021, Expertscape.com named Dr. Sears one of the top 50 experts/ prolific authors in the world on implantable defibrillators over the last 10 years amongst the 27,847 authors on the topic.
Provides clinical services to cardiac and ICD patients in a fully integrated cardiac clinic at the East Carolina Heart Institute at ECU.
Serves a co-director of the ECU Cardiology Fellowship.
Founded "ICD Coach" to produce mobile phone apps for cardiac and ICD patients and families.
Dr. Sears was honored by the University of North Carolina system as the O. Max Gardner Award winner for 2013.This award is given to the faculty member deemed to have made "the greatest contribution to the welfare of the human race" and is considered the highest honor for a faculty member in the state.
Selected Recent Publications in peer refereed journals:
Sears, S. F., Anthony, S., Harrell, R., Tripp, C., Bowman, J., Khan, S., & Naniwadekar, A. (2022). Managing atrial fibrillation: The intersection of cardiology, health psychology, and the patient experience. Health psychology : official journal of the Division of Health Psychology, American Psychological Association, 10.1037/hea0001135. Advance online publication. https://doi.org/10.1037/hea0001135
Harrell, R., Anthony, S., Travia, K., & Sears, S. F. (2022). Unlocking physical activity during COVID-19 in cardiac device patients.  Journal of Cardiopulmonary Rehabilitation and Prevention. In press.
Sears, S. F., Huber, N. L., Nekkanti, R., Hammerle, C., Sadaf, M. I., Gehi, A., McKillop, M., Conti, J., Gunderson, B., & Burch, A. E. (2022). Does activity tracking serve as a cue to increase activity in implantable cardioverter defibrillator patients?: A randomized pilot study. Journal of cardiopulmonary rehabilitation and prevention, 42(1), 64–66. https://doi.org/10.1097/HCR.0000000000000671
Sears, S. F., Force, Z., Khan, S., & Nekkanti, R. (2022). Patient acceptance: Metrics, meaning, and the "missing piece" in evaluating novel devices. Journal of cardiovascular electrophysiology, 33(1), 90–92. https://doi.org/10.1111/jce.15292
Sall, K. E., Griffith, A. M., Midgette, E. P., Winters, A. R., Tripp, C., Nekkanti, R., & Sears, S. F. (2022). Cardiac psychology training in a rural health care setting: East Carolina Heart Institute. Health psychology : official journal of the Division of Health Psychology, American Psychological Association, 10.1037/hea0001167. Advance online publication. https://doi.org/10.1037/hea0001167
Tripp, C., Gehi, A. K., Rosman, L., Anthony, S., & Sears, S. F. (2021). Measurement of patient confidence in self-management of atrial fibrillation: Initial validation of the Confidence in Atrial fibriLlation Management (CALM) Scale. Journal of cardiovascular electrophysiology, 32(6), 1640–1645. https://doi.org/10.1111/jce.15050
Sears, S. F., Tripp, C., Huber, N. L., Khan, S., Nekkanti, R., Burch, A. E., & Pokorney, S. D. (2020). Collaborative care for the wearable cardioverter defibrillator patient: Getting the patient and medical team "vested and active". Journal of cardiovascular electrophysiology, 31(9), 2509–2515. https://doi.org/10.1111/jce.14708
Sears S.F., Anthony S, Naniwadekar A. Modern atrial fibrillation care: Becoming a pro at using PROs. Journal of Cardiovascular Electrophysiology. 2020 Oct. DOI: 10.1111/jce.14793.
Sears, S.F. Rosman, L., Sasaki, S., Kondo, Y., Sterns, L.D., Schloss, E.J., Kurita, T., Meijer, A., Raijmakers, J., Gerriste, B., & Auricchio, A. (2018).  Defibrillator shocks and their impact on objective and subjective patient outcomes: Results from the PainFree SST clinical trial, Heart Rhythm, 15, 734-740.
Dornelas, E. A., & Sears, S. F. (2018). Living with heart despite recurrent challenges: Psychological care for adults with advanced cardiac disease. American Psychologist, 73(8), 1007-1018. http://dx.doi.org/10.1037/amp0000318
For more information about Dr. Sears's work